Gulf Chemical is the official distributor in Singapore for DuPont Vespel.

A melt-processable, thermoplastic polyimide resin that lends itself to injection molding and extrusion. Offering continuous use temperatures to 240°C (464°F), AURUM® parts exhibit low outgassing, superior radiation resistance, excellent wear performance and resistance to chemicals. AURUM® TPI is a registered trademark of Mitsui, Inc
Vespel® ASB assemblies include fiber/fabric reinforced composites with metal backing that offer low wear & friction plus self lubrication, and metal-backed carbon-graphites for self-lubricating wear at extreme temperatures.
Vespel® CP parts offer an array of fiber or fabric reinforced composites for a range of unique design needs when wear and strength are key. Typically CP parts are used in aircraft bushings, washers, bumpers and seals.
Vespel® CR products provide excellent chemical resistance in refineries and chemical processing. They offer high-creep resistance and easy machinability for wear rings and tight-tolerance parts like ball-valve seats.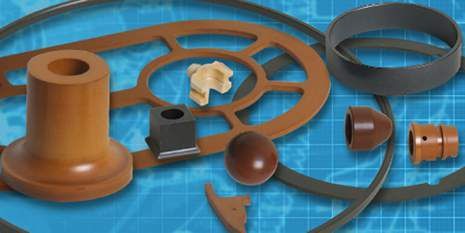 DuPont™ Vespel® custom plastic parts are specified where the material and design are key requirements for success in the application. Working with part designers DuPont optimizes design, material, and production method to get the desired end-use results. The manufacturing method is based on a number of considerations including part geometry, function and economics
Vespel® S products are highly durable polyimides used in demanding applications where exceptional thermal resistance (cryogenic to 349°C), low wear and/or low friction, strength and impact resistance are desired as custom parts or stock shapes.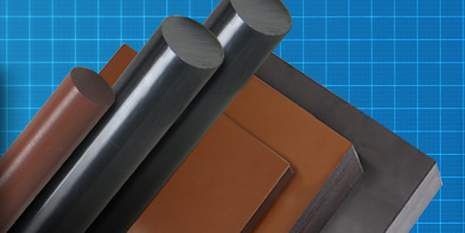 For prototypes, small quantities, larger finished dimensions or complex geometries, DuPont engineers may recommend economically fabricating a finished part from stock shapes, such as rods, plaques or tubes.
Vespel® TP thermoplastic family offers many products with excellent strength and toughness, dimensional stability, low outgassing, creep resistance, and low coefficient of thermal expansion for aircraft, automotive and industrial applications.